OJC Purim Sip and Shpiel
March 12 @ 2:00 pm

-

5:00 pm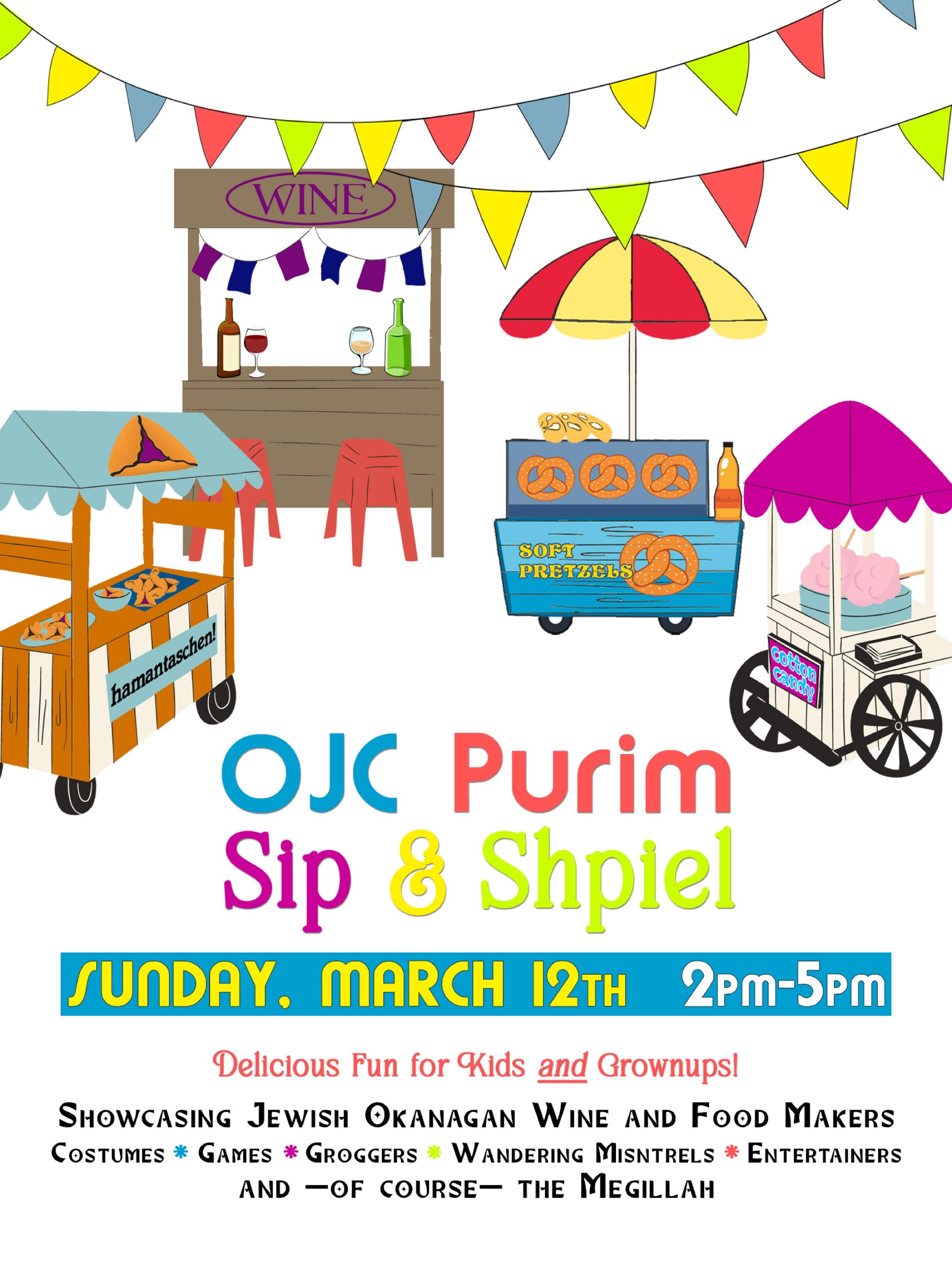 We are having a "Sip and Spiel" this Sunday from 2-5 at the OJC.
Dress in costume if you like for Purim or just come for the Sip and the Spiel.
Date:Sunday March 12
Time: 2:00 -5:00
Location: OJC – 102 Snowsell Street (North Glenmore)
For the ADULTS: FREE WINE and CHOCOLATE
We will be showcasing free wine tasting from these local Jewish owned wineries:
Nagging Doubt Winery (Kelowna)
Tender Hope Winery (West Kelowna)
Summerhill Winery (Kelowna)
Silk Scarf Winery (Summerland)
Red Horses Vineyard (Osoyoos)
PLUS locally made gourmet chocolate from Drop Naked Chocolate.
For the KIDS:
Face Painting
Popcorn, Cotton Candy
Animal Balloons
Gragger making and crafts
Photo booth
Games
For the FAMILY:
Hamentashen, Hamentashen, Hamentashen
Megillah Reading by Rabbi Tom