"Creating POLIN Museum of the History of Polish Jews" with Prof. Barbara Kirshenblatt-Gimblet
October 8 @ 10:00 am

-

11:00 am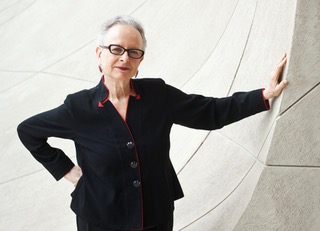 Barbara Kirshenblatt-Gimblett is Ronald S. Lauder Chief Curator of the Core Exhibition at POLIN Museum of the History of Polish Jews and University Professor Emerita and Professor Emerita of Performance Studies at New York University. Her books include Destination Culture: Tourism, Museums, and Heritage; Image before My Eyes: A Photographic History of Jewish Life in Poland, 1864–1939 (with Lucjan Dobroszycki); and They Called Me Mayer July: Painted Memories of a Jewish Childhood in Poland Before the Holocaust (with Mayer Kirshenblatt). She received the Officer's Cross of the Order of Merit of the Republic of Poland and was elected to the American Academy of Arts and Sciences. She currently advises Jewish museums in Austria, Germany Russia, Lithuania, Albania, Belarus, Poland, Israel, North America, and New Zealand.
POLIN Museum of the History of Polish Jews aspires to be an agent of transformation that can move an entire society forward. Its mission is to recover the history of Polish Jews and transmit the legacy of the civilization they created to future generations. Winner of the 2016 European Museum of the Year Award, POLIN Museum features a multimedia narrative exhibition dedicated to the thousand-year history of Jewish life. The history of Polish Jews presented at POLIN Museum offers a golden opportunity to recover the historic diversity of Poland and foster dialogue in the spirit of mutual understanding and respect.
This talk will take you into the exhibition and behind the scenes to reveal how the exhibition was created. It will conclude by posing several questions. Why was it so important to create this museum, which faces the Monument to the Ghetto Heroes and stands on the site of the former Warsaw Ghetto and prewar Jewish neighborhood? What accounts for its extraordinary success? What impact is it having? How is it addressing current crises? And, last but not least, what makes Jewish museums in Europe more urgent and often more interesting than Jewish museums elsewhere?
This program is supported by a generous donation from the Warren and Debbi Kimel Family Foundation in Toronto. Warren is the owner and CEO of Fabricland.