" HAMSA PAINTING" WITH  OLYA
February 19 @ 10:00 am

-

12:00 pm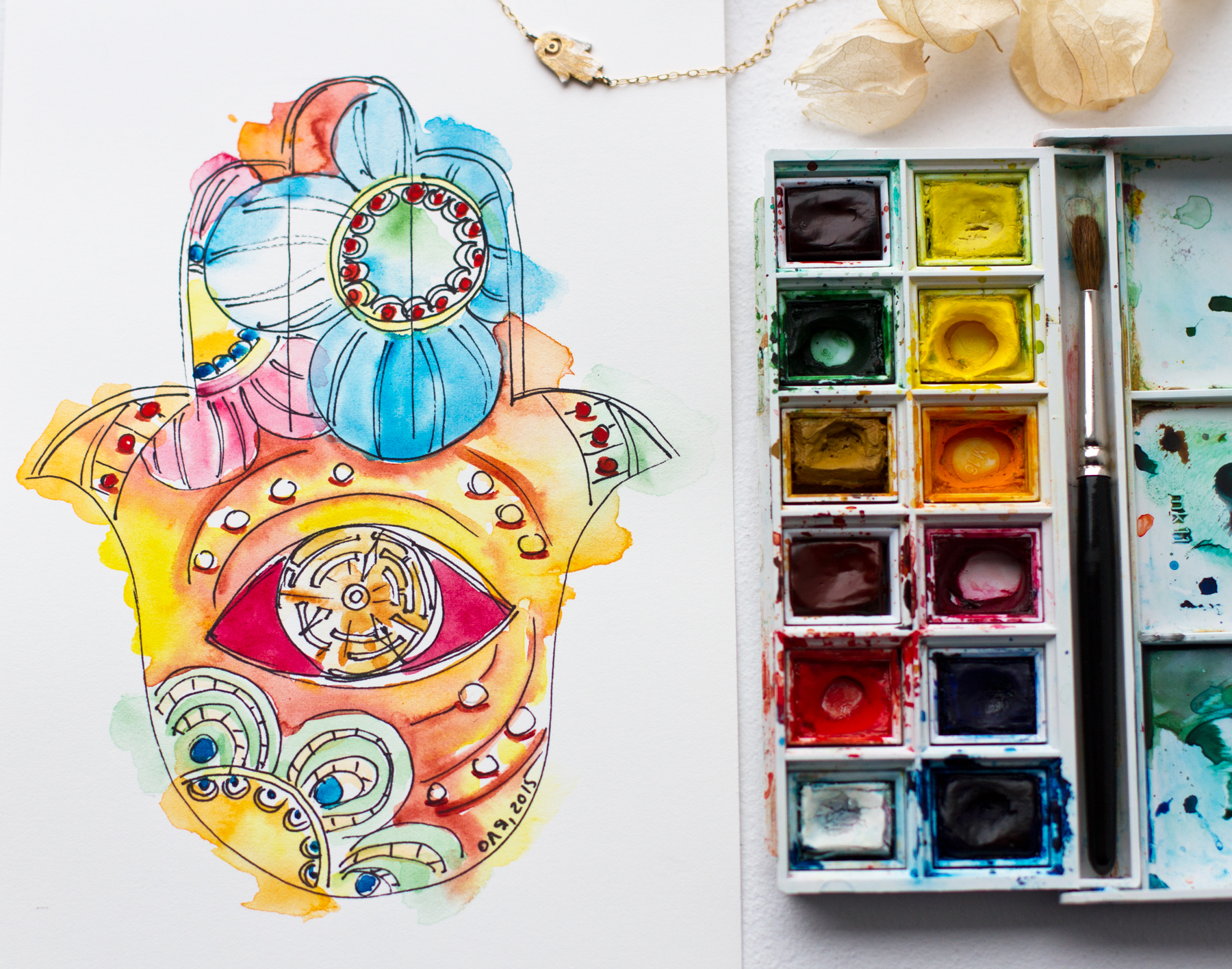 " HAMSA PAINTING" WITH  
OLYA
Sunday, February 19,
2023

 at 10:00 am – NOON

Join us in our OJC Social Hall for this "Hamsa Painting art program by Olya

 "Hamsa is an amulet, it is also a holder for your story" 

Hamsa is an amulet, it is also a holder for your story.

In this two hour workshop, you will learn the basics of watercolours following demo and exercises shown by artist Olya Krasavina.Art is the time to slow down, take a deep breath and disconnect from reality. You end up somewhere in between physical and spiritual, reconnecting with your soul.Let's create this Hamsa as a reminder of things that tend to disappear in the grind of our daily lives.

If you never held a brush in your hands, or if you have been playing around with watercolours, this workshop is for you! Olya will guide you from start to finish, and teach you how to let go of control while at the same time manipulating the outcomes.

Please join us for this fun event on Sunday, February 19th from 10:00 am until NOON.

There is a charge of $15.00 which is used to cover the cost of supplies Payment can be made at the door or e-transfer: [email protected] . In order to attend, Olyaneeds to know the number attending, so she can bring the appropriate amount of supplies.

Please go to the website to make your booking.  See all you artists at the event!
Please RSVP by Thursday, February 16th in order to prepare supplies. 
*Up to 20 seats are available in the Social Hall
Tickets are not available as this event has passed.